Home >
Pen 2 Paper 2020 Now Open!
Pen 2 Paper 2020 Now Open!
February 14, 2020
Pen 2 Paper, CTD's annual disability-focused creative writing contest, is open! The deadline for this year's content is Friday, August 14th, 2020.
We can't believe this is the beginning of the 2nd decade for P2P. We are honored that y'all have kept us going with your amazing disability stories and poetry, and can't wait to see who decides to join the family!
Before you submit your entry for 2020, please note the following changes:
We are implementing a $5.00 USD per entry fee. Entries to P2P have steadily increased over the years. While this is great, our capacity hasn't changed since year one. Unfortunately, at this point, we just can't handle the workload without generating some income, and we truly hope $5 per entry isn't cost-prohibitive for anyone.
We have a new prize structure: $200 for 1st, $100 for 2nd, and $50 for 3rd places in each division. Selecting a single grand prize winner from 4 very different writing styles isn't fair to all of you, not to mention that it's hard to do!
We have decided to bid a fond farewell to the Comics division. While we've read some amazing comics in the last 10 years, we just haven't seen a huge level of interest in this division. In keeping with better managing our capacity, we've decided to let it go.
No more public voting. We will return to publishing finalists and winners here on our website, rather than Submittable's gallery view.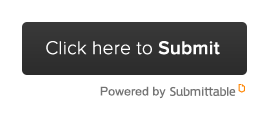 Questions or comments about any of these changes (or anything at all)? Let us know!
Finally, if you haven't already, check out the 2019 finalists and winners
Pen 2 Paper Links
Past Contest Results
Pen 2 Paper mailing list
Sign up to receive periodic news and announcements from Pen 2 Paper.
Contact Pen 2 Paper
Contacts: Laura Perna, Susie Angel
Phone: (512) 478-3366 ext. 305
Email: pen2paper@txdisabilities.org
Keep up with Pen 2 Paper and disability writing news on Facebook!